Our Vision & Mission
Our Vision: For all organisations to foster a culture of emotional wellbeing and resilience for staff and service users/ clients.
Our Mission: To engage, empower and enable emotional wellbeing for organisations and the individuals that make them. We accomplish this through a combination of training, consultancy and therapeutic solutions.
Our Approach
We work with organisations to develop bespoke packages that address their unique needs, this might involve one or a combination of the following:
Engaging with organisations to develop programmes that identify and address bespoke needs. Enabling and empowering wellbeing from the organisational/ policy and practice level through to the needs of individuals that make our organisations (staff and service users/ clients).
We offer a combination of off-the-shelf and bespoke courses. We take a self-efficacy approach to training on emotional wellbeing and resilience, underpinned by the following ethos:
Engage: All our courses (face to face and online) are designed to be participatory and a safe and enjoyable way to learn. All the content is evidence-based psychology, delivered in a way that is accessible and light-hearted, whilst also being effective and usable.
Empower: All our courses are designed with self-efficacy at the heart, meaning we support individuals to recognise their endless potential to grow, develop and flourish. We understand that this means different things to each individual, our approach is compassionate and strengths-based (find out more about why we are so passionate about this here)
Enable: Our courses provide accessible and effective tools and techniques that support emotional wellbeing both in the workplace and beyond.
Our therapists use strength-based and solution focused approaches to support individuals to thrive and flourish
Our Story
Happy Headwork was founded by Steph Hill, inspired by a combination of her own journey with mental health as a survivor of the 2004 tsunami and a career in the care-giving sector. Having worked across the Humanitarian, International development and Health and Social Care sectors throughout her career, Steph saw a growing need to offer a different kind of approach to staff wellbeing and stress management for staff working in challenging environments – and so Happy Headwork was born! (see Steph's bio for more details) 
Happy Headwork brings together a small but brilliant team to support organisations and individuals at all levels with increasing emotional wellbeing and resilience.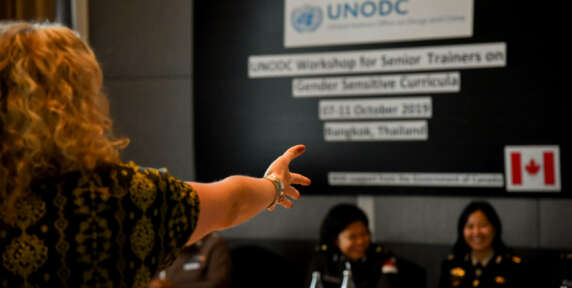 Meet Our Team
Qualified and Experienced Trainers and Therapists
What We Offer
All of our approaches use evidence-based Applied Cognitive Psychology, Positive Psychology and Neuropsychology